Hi All,
Hoping you can help me please.
Just upgraded my box to v0.51 and everything went smoothly. However, now getting this when I try and send to external email accounts;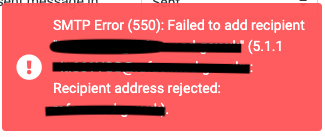 On the status page, everything is showing as normal and no issues are reported. Any help will be greatly appreciated!