Hi together! First of all: My Mail in a box has been running flawlessly for years. It manages about 50 domains with about 120 mailboxes.
For some time now I always get a time-out "Something went wrong, sorry" after logging into the web interface. I get the same time-out when calling the "External DNS" page.
But running sudo ./status_checks.py works fine. I noticed that the CPU of my VPS goes up to 100% when calling the status page from the web interface. So I guess that it just can't be built fast enough.
Does anyone have experience with this?
Hardware VPS:
2Ghz KVM Shared CPU
8GB RAM
400GB SSD
Edit1: After adding a custom DNS entry i get: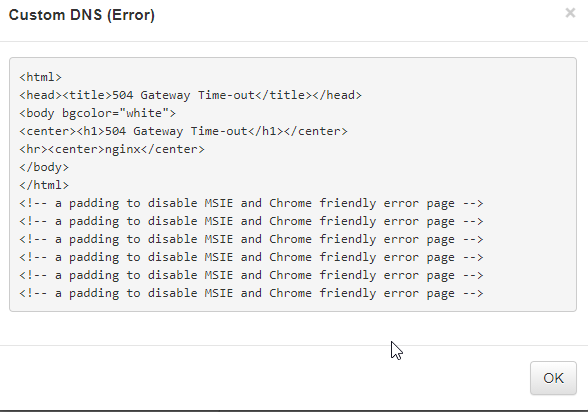 After a reload I see that the entry was created though.
CPU Usage while adding custom DNS: