I've included a screen shot of the error. Its telling me that i have modified the login.html file but i have not. i haven't modified any files.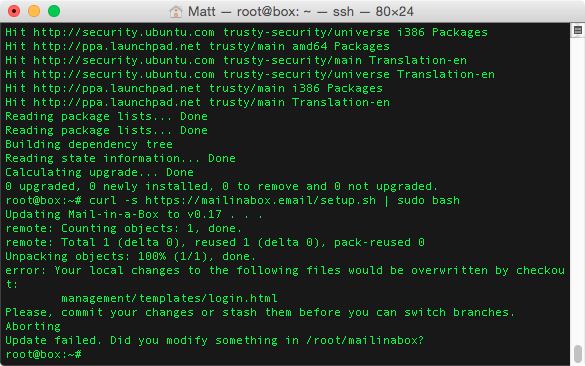 I checked the status page, re-ran setup, and rebooted the box.
All checks are green except for the one about the upgrade to v0.17.
What can i do from here to upgrade succesfully and avoid this error in the future?
Thanks