I installed a fresh Ubuntu 14.04 - 64bit on my rootserver.
Then I made the following commands via Putty.
apt-get update && apt-get upgrade -y
apt-get dist-upgrade -y
apt-get autoremove -y

sudo echo "box.example.com" > /etc/hostname

sudo nano /etc/hosts
----
127.0.0.1 localhost.localdomain localhost
111.222.333.444 box.example.com box
....
----

reboot

apt-get install git

git clone https://github.com/mail-in-a-box/mailinabox
cd mailinabox
git checkout v0.27
sudo setup/start.sh

The following error message came up …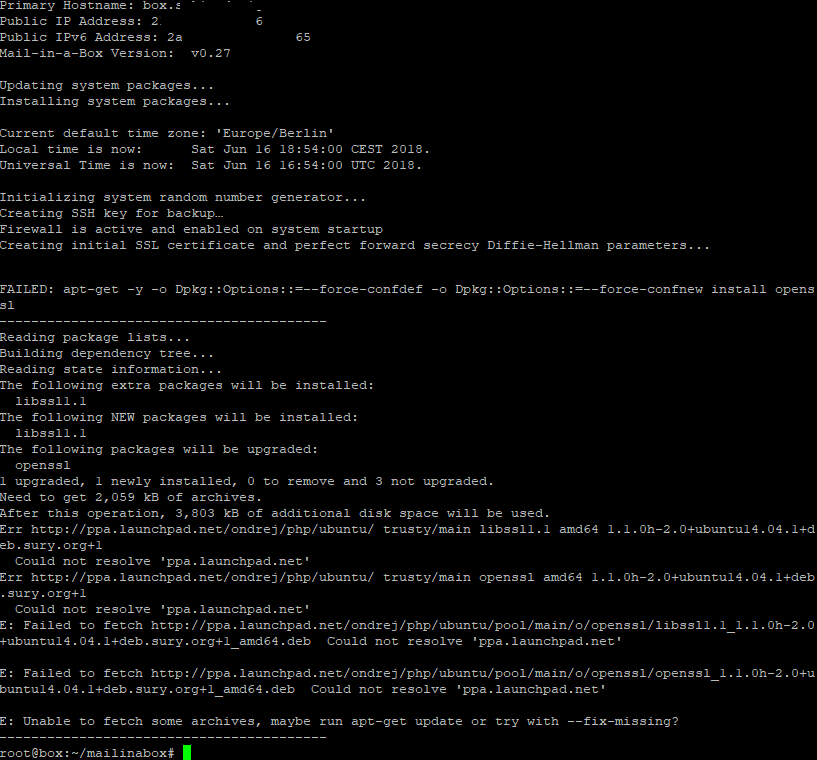 My domain hoster is namecheap.
There I have already created a glue-record.
At custom-dns I have entered the following:
ns1.box.example.com
ns2.box.example.com
what am I doing wrong? ask for help.
greetings
Sakis