Hello everyone,
I'm using MiaB v56, and configured multiple domains to send and receive e-mails. That works well.
However, I'm getting a 9.3/10 score on mail-tester.com. The only issue reported is the so called SPF_HELO_SOFTFAIL item in the SpamAssassin group: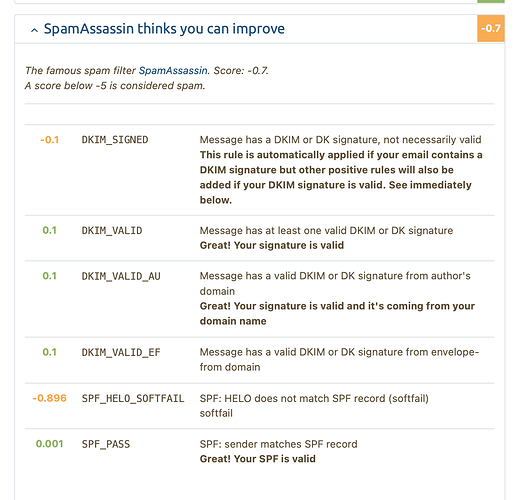 On the server, I checked: /etc/postfix/main.cf | grep helo and postconf -n | grep helo. Which resulted in:
smtp_helo_name = $myhostname
How can I improve this HELO softfail issue?
The domain I'm sending from isn't the domain that is hosting the MiaB instance. I have configured SPF, DKIM and DMARC for all of these external domains I'm using, they all report the same issue.
Thanks in advance!