You know, I don't think I've seen it done before.
I'm about to try this install using chroot, ubuntu bionic, and android pie in order to get MIAB running on an android device.
I'll be posting updates as I go! Good luck to me!
Edit: Ubuntu Bionic installed! Working on MIAB dependencies manually first just to see if I need to manually compile some.
EDIT 2: IT'S INSTALLING THE PACKAGES, AND WENT INTO SETUP: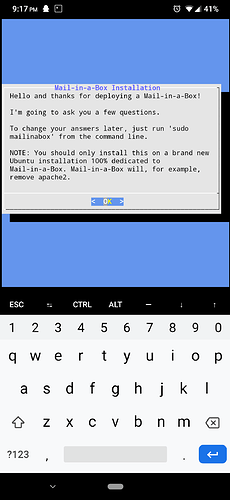 EDIT 3: Yikes, install locked up when generating an SSH key for backups. Going to try again but with a beefier configuration.
EDIT 4: Plan B. Linux Deploy borks during install for some reason, I am going to try using Termux now.