Hello, one of my server was infected by a malware some days ago, and using php_mail the Trojan send thousands of mails from my mail-in-a-box server. Now services such gmail, outlook, icloud are blocking my domains emails, based in my IP.
I've attached a picture of my Munin monitoring: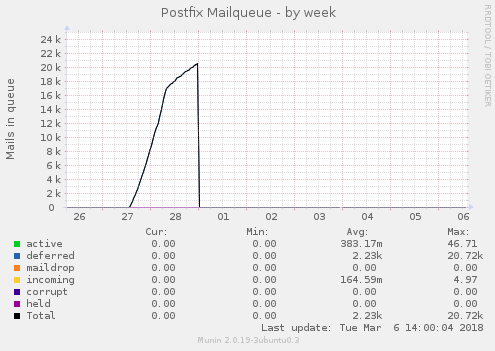 As you can see, this is not a normal behavior of the server. My question is:
How can i prevent large postfix queues? Do I have any other solution?
I don't use my server for newsletter campaigns orother services that need long email queues, so I want to configure more secure sender rate limit to prevent this.
Thank you.