Dear Users,
I have a problem regarding the validation of my mail.
Example: got to page: https://hunter.io/email-verifier
If I put in my mail adres to check of everything is ok then 3 out of 4 will be correct.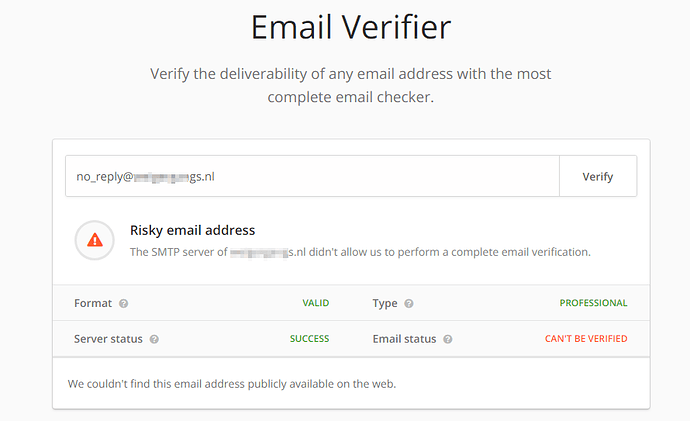 This is also with other email verification sites.
If use a non MIAB mail address then it works.
What could be wrong.
With kind regards,
Mies