Hello, I would like help to have everything at the maximum level of spam assassin, I do not understand why it is not ok for DKIM_SIGNED, it seems to me to have added all that is necessary on my dns, I also wanted to know if by adding that, it will solve my problem (I always end up in outlook/gmail spam).
Even if it doesn't solve the problem, I would have the satisfaction that everything is green and 100%.
I also saw that Microsoft and Google put in spam, but according to other topics already discussed on the forum, there is nothing you can do about it except wait and write the mails hoping one day not to be considered as a spammer anymore.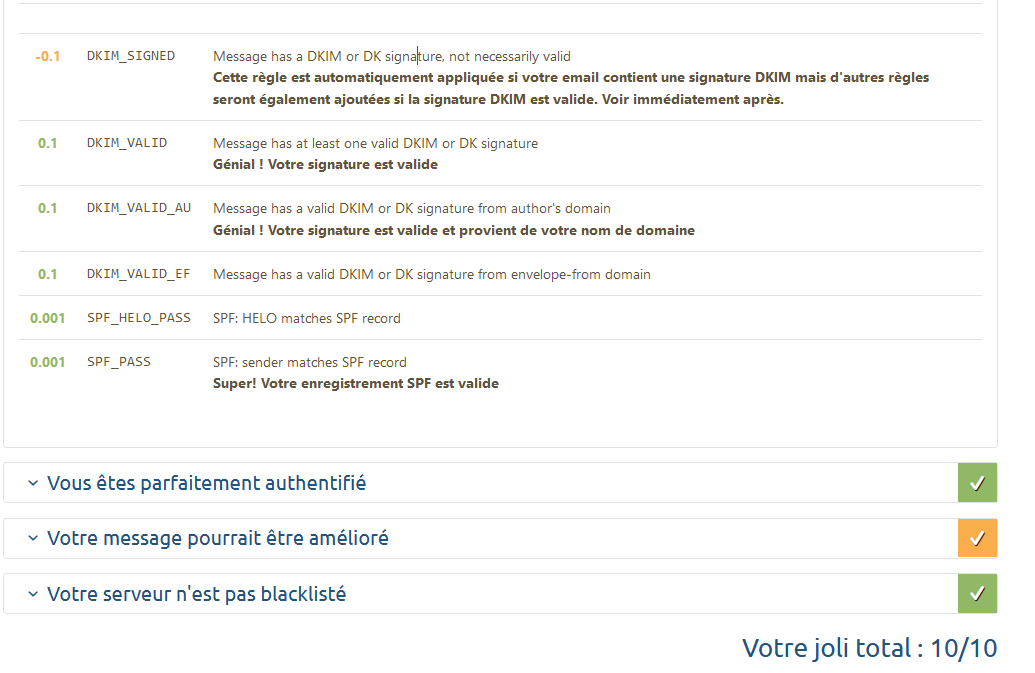 thanks for future help
Sincerely