As the title says [and unfortunately impossible to screengrab as it doesn't capture the cursor] but does anyone else find Roundcube's scrollbars [between the mail panes] almost impossible to get hold of?
In normal mode, the scrollbar handle is a pretty easy target: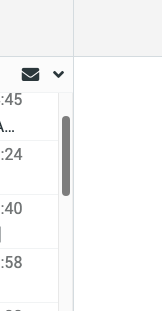 But in dark mode, it's so thin that, when I hover directly over it, my cursor changes to show I'm moving the divider between the panes. If I want to actually scroll the pane I have to hover just ever-so-slightly off to the left side of the handle until the cursor changes back to a normal arrow and then [if I'm lucky] I can move the scrollbar handle.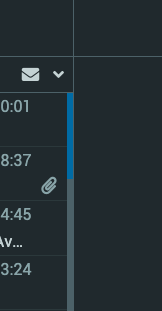 A classic case of form over function, methinks!