So…
I followed everything here:
https://mailinabox.email/maintenance.html
Obviously I couldn't check the status page as that is the problem, but I ran sudo mailinabox and rebooted, to no avail.
When I log in to the my Box as admin, it just hangs for about 2 minutes, then gives an error and fails to do the status check.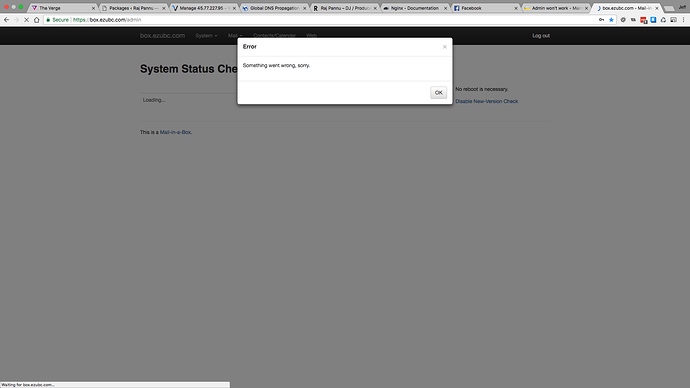 I still have access to my users, and can add a new email address and account, I also have access to the external DNS too. However all the pages hang on loading now, but if I wait they do appear, its only the status check that is failing.
So I guess it's not too much of a big problem, emails seem to be working fine, but it has me a little anxious that it is foreshadowing a larger problem.
Any instructions on what I can do to trouble shoot this?
Thanks for your help
Jeff